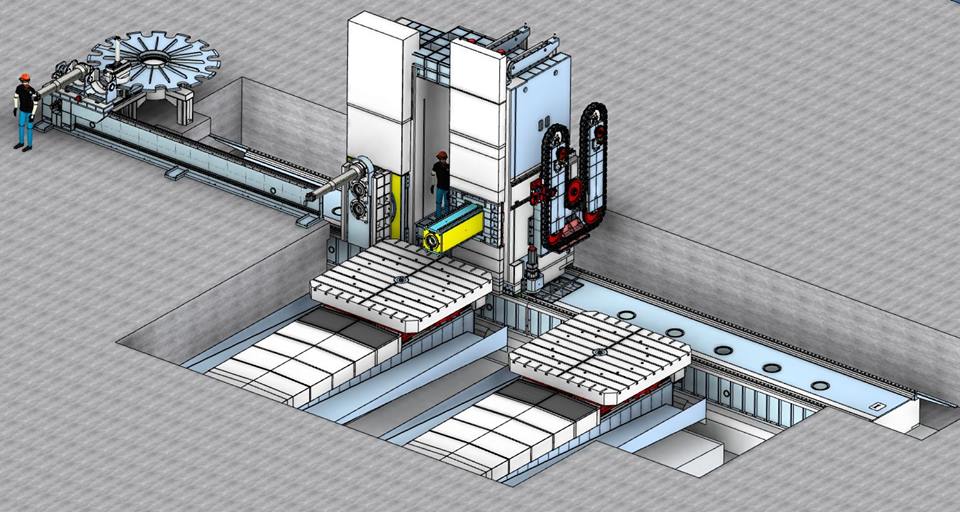 OMPG SRL New product 2017. Incoming in the end of 2016 an important investment in technology and innovation.
MOVABLE MACHINING CENTER TREVISAN DS 1800/600C CNC ECS , NR 1 TURNING PILLAR DIAM.MAX 3000 WITH AUTOMATIC TOOLS EXCHANGE, NR 1 BORING PILLAR WITH RAM AND HEADS EXCHANGE + TOOLS STORAGE 99 POSITIONS, NR 2 ROTATING AND SHIFTING TABLES 40 ton 3000+3000.
The first produced by the well known venetian company, the first of its kind! Made for the most demanding customers: this machine will grant excellent results concerning quality, reliability, timing and manufacturing costs!